Part 12 -- Peter, Revisited-- January 11, 2020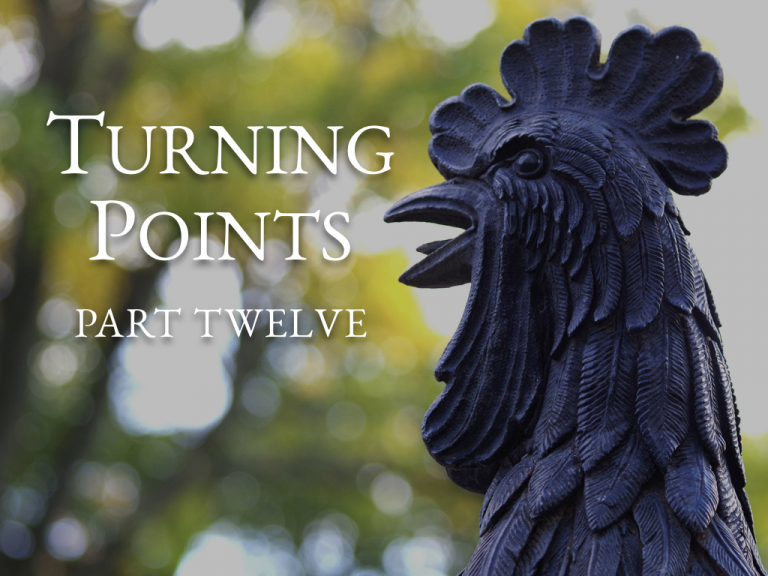 This week we continue our journey through Peter's story, pausing over his denial and restoration. In the face of great failure, God's grace is greater. 
He was one of Jesus' closest friends. He had journeyed with Jesus nearly daily for three and a half years. He saw the miracles, heard the words of life, and felt their truth burn within his heart. He loved Jesus, deeply, and believed He was the long-awaited Messiah. He was willing to die for Jesus and the cause, but living for Him in the face of deep humiliation proved harder for his pride than he ever imagined. Before it was finished, he had done the unthinkable. Join me this Sabbath (Saturday) morning at 11:00 as we continue our discovery of the Turning Point moments in this disciple's life and find the details of our own stories intertwined with his. Even in the worst of times, Redemption is available... if we will accept it. 

Pastor Jon
Looking for past sermons in this series? Drop by the Resource/Media Window in the foyer of our church this Sabbath and ask for a copy. 
August 17 -- Joshua
August 31 -- Joseph
September 7 -- Daniel
October 12 -- Daniel's Three Friends (Shadrach, Meshach, & Abednego)
October 26 -- Mordecai (The book of Esther)
November 2 -- Esther (The book of Esther)
November 23 -- Jonah
December 7 -- Joseph (the other one)
December 28 -- Judas 
January 4 -- Judas revisited (Jesus' final meal) 
January 11 -- Peter
January 18 -- Peter revisited